James Baskett as Uncle Remus

Born: February 16, 1904; Indianapolis, IN

Died: July 9, 1948; Los Angeles, CA (Age 44)
James attended Tech High School where he studied his passion, pharmacology. Due to lack of money, though, he abandoned his studies to pursue his untrained dramatic talent. While visiting Chicago, he was lured to the stage and performed under the Salem Whitney and Homer Tutt Troupes before moving to New York to join Bill "Bojangles" Robinson's company. James quickly established himself as one of the leading black performers in New York and appeared in several of Lew Leslie's annual "Blackbird" productions. "And since then," said Baskett in a 1946 interview, "I've never been out of show business, and pharmacology just became a lost dream."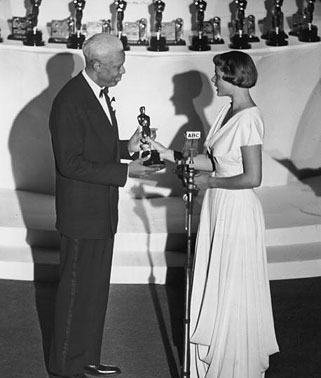 In California, Baskett met comedian Freeman Gosden of the "Amos 'N' Andy" radio program and invited him to join the cast. Baskett's role as the fast-talking lawyer Gabby Gibson earned him a national reputation and roles in such B-rated movies as Harlem in Heaven (1932), Straight to Heaven, Policy Man (1938), Comes Midnight (1940), and Revenge of the Zombies (1943).
In 1945, Baskett answered an ad to provide the voice of a talking butterfly in Walt Disney's Song of the South. "I thought that, maybe, they'd try me out to furnish the voice for one of Uncle Remus' animals," recalls Baskett. Upon review of his voice, Walt Disney wanted to meet James personally even though he was currently auditioning hundreds of other actors for the Uncle Remus part. So he tested Baskett too. Walt Disney said, "He's my man." Not only did he get the part of the butterfly's voice, but also the voice of Brer Fox and Uncle Remus, becoming the first actor to be hired by Walt Disney for a full-length, live-action film. James' vocal talent was so extensive he even filled in for Johnny Lee, the voice of Brer Rabbit, in the Laughing Place sequence, when he was called away on a USO tour.
In 1948, an honorary Academy Award for his role as Uncle Remus was bestowed upon him
"For his able and heart-warming characterization of Uncle Remus, friend and story teller to the children of the world, in Walt Disney's Song of the South."
Sadly, in July of that same year, James passed away due to heart problems at age 44. Baskett is remembered fondly by the Disney animators for his vitality and enormous talent. As an actor, he was a personal favorite of Walt Disney.