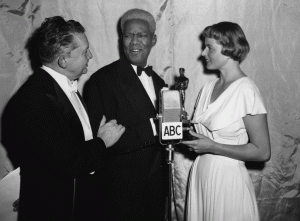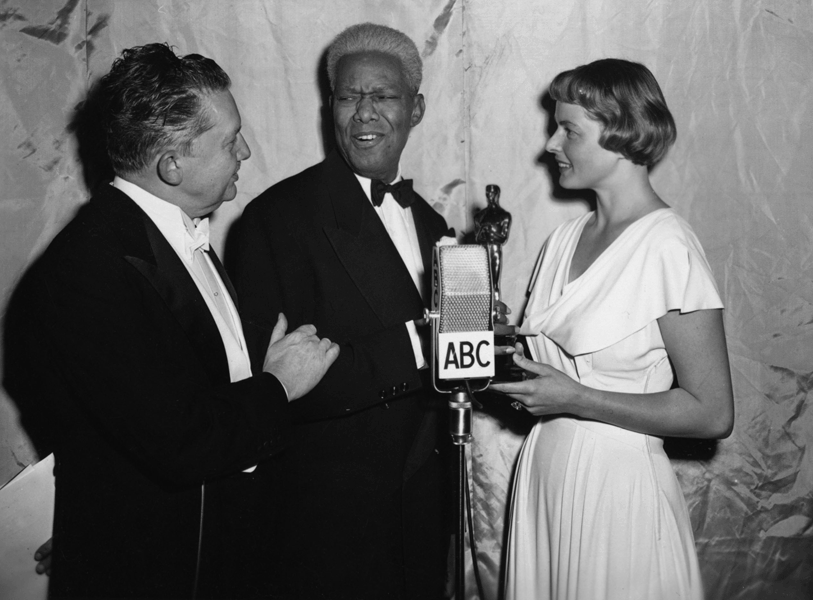 One of our readers has brought to our attention that the Academy of Motion Picture Arts and Sciences has updated their website with a section called Oscar Legacy, featuring all of the previous Academy Award ceremonies from 1927 to present.
Of special interest is the 20th Academy Awards, which was held at the Shrine Civic Auditorium on Saturday, March 20, 1948, honoring movies released in 1947. (Even though Song of the South premiered November 12, 1946, it was counted among the 1947 films.)
Song of the South won two Academy Awards: James Baskett received an Oscar "for his able and heart-warming characterization of Uncle Remus, friend and story teller to the children of the world, in Walt Disney's Song of the South." Also, Zip-A-Dee-Doo-Dah won the award for Best Music (Song).
What makes this page special is a film clip from the UCLA Film & Television Archive, featuring a news reel from the 1948 Academy Awards. Here we get to see Mr. Baskett receive his Oscar, narrated in the first person by "Oscar" himself:
The second special award is to be made by Ms. Ingrid Bergman who presents me to Mr. James Baskett, so that my gleaming image may be a reminder that he gave us all a glowing and nostalgic happiness with his splendid Uncle Remus in the "Song of the South".
The film clip can be viewed here:
http://www.oscars.org/awards/academyawards/legacy/ceremony/20th.html
Sadly, James Baskett passed away just four months later on July 9th at age 44, but his legacy will live on as being the first African American man to receive an Academy Award. (Incidentally, the first African American woman was Hattie McDaniel, who played Aunt Tempy in Song of the South). A special thanks to Bradley West for the news report!